| | |
| --- | --- |
| Eymet | |
Based in the Dordogne, on the river dropt, Eymet is the perfect location for nature lovers, ramblers, cyclists and of course those who want to enjoy the local vineyards and French cuisine.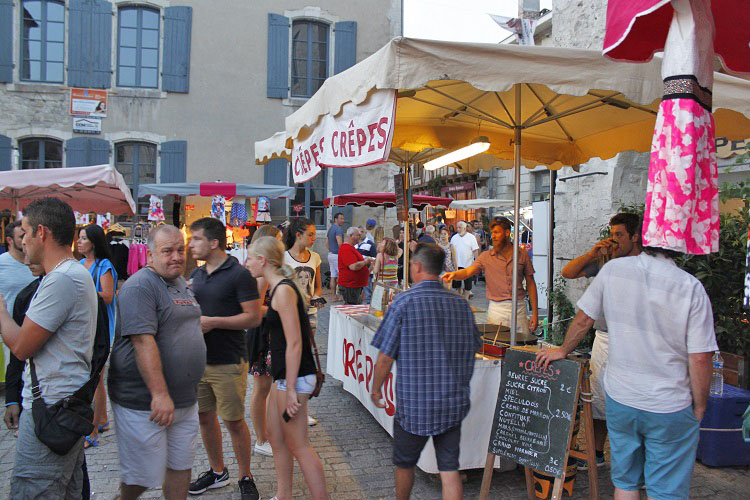 The Thursday market offers a wide selection of local produce and attracts locals and visitors from the area. The region is most famous for its foie gras, duck, cèpes (local mushrooms), walnuts, truffles and prunes. All this wonderful produce is accompanied by the local fruit and vegetables and of course washed down with a bottle of local wine Bergerac, Monbazillac, Duras, Pecharmant, St Emilion.... the list goes on.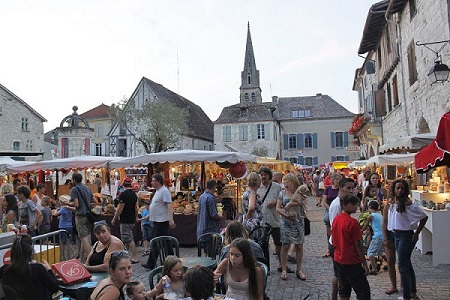 The traditional open market square is surrounded by a grid of ancient houses and monuments. The ruins of the castle are still there and you can enjoy an evening meal (Thursdays in peak season) in the grounds. Choose from a wide selection of local producers who will cook your favorite to order, in front of you.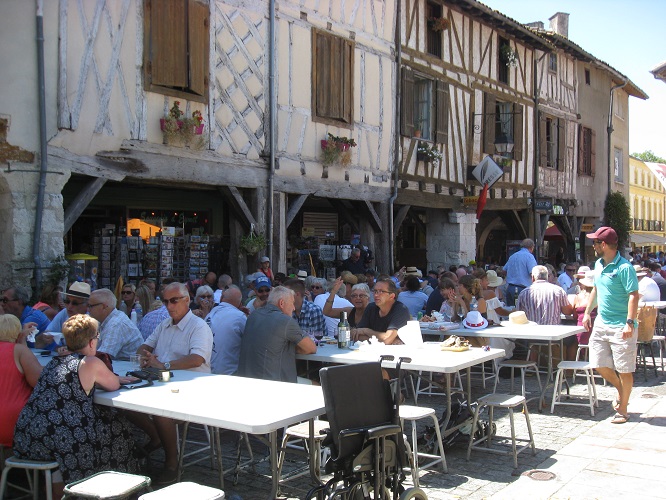 In the centre of Eymet you have the choice of a few bar / cafes; (Cafe Tortoni, Le pub gambetta, Cafe de Paris, Le Garage), tea rooms; numerous restaurants including French, Italian, Peruvian; snack bars; tourist office; supermarket; butcher and of course a few boulangeries for your bread, croissants and the most wonderful gateaux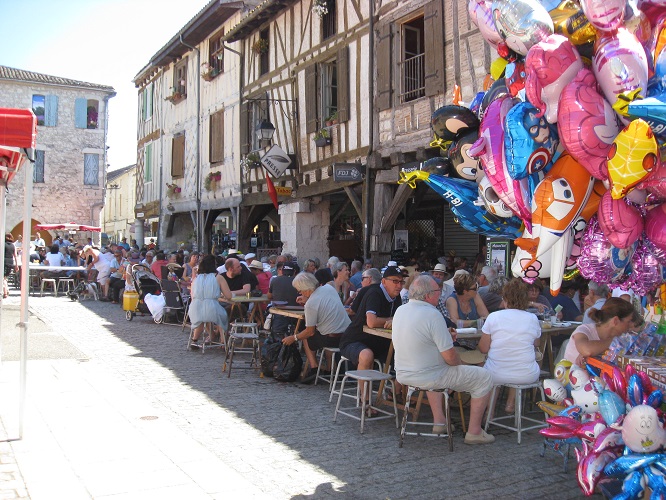 There is also a night market on Tuesday evenings in the summer where you can buy some gifts and sit at the tables in the square and enjoy moules frites, duck and foie gras or just soak up the atmosphere with a glass of wine.